Custom List Onboarding and Location Services
Key Value: Managed Digital Outreach Across Platforms at Scale
Higher education plans for two major events each year, student search (in summer and fall) and yield season (late winter and spring). During the student search period, schools focus on onboarding files of prospective student lists that they have purchased from testing organizations or similar services. During yield season, the goal is to onboard and reach out to students who have applied and been accepted, but not yet committed. Schools will also market to transfer students and/or promote graduate programs and continuing education.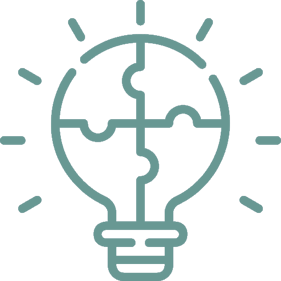 Student Search
AudienceDesigner (ADS) is a natural fit for student search, where matching to College Board lists averages about 90%. These same onboarding capabilities also hold true for yield lists. Marketers can onboard lists and deploy campaigns to their digital or social platform of choice with high match rates and transparency for both student search and yield. The speed of ADS and transparency is another major benefit because yield lists are being updated on a weekly basis, as new students commit.



Transfer Students
ADS provides marketers the ability to identify specific colleges, universities, or community colleges to try and grab potential transfer students. ADS polygon mapping and Semasting Mobile Footprints make it easier to reach students both on campus as well as where they live.



Graduate Programs
Within our Employee-Based Title (EBT) Targeting database, we have companies, industries, job titles, years of experience, highest level of education received and some certifications. This data helps identify people in specific types of roles (like HR, IT, Marketing, Nurses, Engineering, etc.) as well as their highest level of education to determine which employees may be grad school prospects. Our technology can then reach prospects and family influencers across all devices in the house.

Custom Audience Building
Schools that don't purchase student lists in the student search phase, may need to supplement their efforts with other purchased lists. We can onboard those lists and support it with data on households with children who are in the 15-17 years old range.



Mobile footprints
We can also capture mobile devices at designated high schools in specific markets and link those devices back to potential student homes. We also support geographic targeting in the U.S. for age-appropriate custom audience segmentation.