Voter Outreach Campaign Marketing Services
Key Value: Optimal Online Reach & Control of Voter Communications
Semcasting provides digital campaign services to candidate organizations and their agencies as a managed service or through our self-serve Audience Designer (ADS) platform. We also support campaign management overflow services when needed. Semcasting has experience with event targeting, media optimization, and audience targeting for all stages of the campaign cycle – fundraising, messaging, and Get-Out-The-Vote.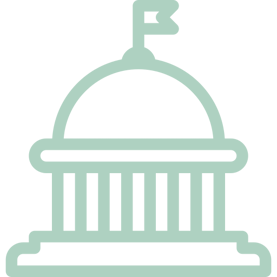 Self-serve Audience Designer
An ADS platform license supports user supplied, first-party voter list matching, segmentation, optimization and media deployment. National Voter registrations by district and precinct are also available on-demand as well as enhancement data from every reputable data vendor in politics Voter data is updated monthly based on registrations, donations, activism, and issues preferences. Match rates are transparent before, during and after the campaign – historically averaging over 90% for most voters.


Attribution or Match back
Campaign organizations and agencies can manage their outreach and spending in the most efficient manner possible when they leverage an effective attribution strategy. Track whether your campaign voter audience viewed your ads, went to the candidate website or attended an event automatically through ADS.
Media Optimization
Campaign marketers can refine their media selections to best fit your voter audience's preferences. ADS automatically produces a list of preferred media properties for the audience that can be loaded into the media platform to create a preferred or private market campaign audience.


Multi-Channel Media Support
You can seamlessly target, deploy, and frequency cap your voter audience across display, mobile, social, and Connected TV (CTV) media within our ADS platform. Whether the campaign's platform of choice is Facebook, Instagram, Xandr, Trade Desk, Roku, Peacock, Comcast, or one of a dozen others we are connected.