Affluence And Travel Propensities
Key Value: Identify The Unknown Traveler & Fanbase
Travel and entertainment can be directly linked to affluence and the user's online behavior and interests.
The AudienceDesigner (ADS) identity graph connects first-party customers and prospective consumers who have the resources and propensity to travel with appropriate messaging from advertisers. Travel brands and their agencies of record can use ADS to build their own prospect database by leveraging hundreds of data attributes, including age, lifestyle, affluence and interests. Visitors to airports, hotels, retailers, concerts, sporting events and destinations can be accessed through ADS and incorporated into campaigns.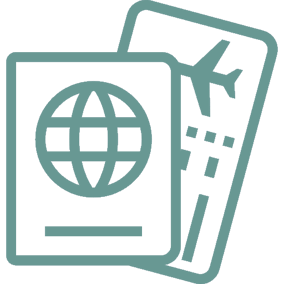 Onboarding a CRM or first-party file
ADS can onboard a CRM file to create a first-party graph of known travelers, assign an identification code and then monitor whether the customer is engaging in your marketing, website, or visiting a target location. ADS also generates lookalike model audiences and determines whether their campaigns are reaching these customers.


Re-engage Customers or Prospects
People who may have flown on an airline, cruised on a ship, or previously booked a room would be good to re-engage. Identify prospects like your existing customers using ADS where you can enhance a customer file with our dataset of over 750 unique offline data variables and create a lookalike model to build prospect audiences.

Identify the Unknown Fan
Identify and target the unknown fan who attends a concert, ball game or sporting event. All professional sports arenas maintain a history of opt-in attendees, which can be leveraged to target the audience or to build a lookalike.

Conquesting
Leverage the first-party identity graph to identify site visitors who opt-in to location sharing on their mobile device and subsequently link those visitors to your 1st first-party customer file.

Custom Audience Builds
With over 750 different demographic and affluence variables, we can build a customized direct mail audience of a brand's ideal customer. Distinguish households that are single or young couples, families with children in certain age ranges or even "Empty Nesters." One of our most valuable data assets for travel is our discretionary income index, which measures a household's buying power and the ability to afford to travel…something search behaviors or third-party cookies cannot.